The naira on Monday depreciated slightly to close at 314.75 to the dollar at the inter-bank market, forty -eight days after the Central bank of Nigeria introduced the flexible exchange rate policy, according to data compiled by Bloomberg.

The currency on Friday closed at 314.25 to the dollar.

On the parallel market market, the naira tumbled to 413 per United States Dollar as the Central Bank of Nigeria is yet to lift suspension on the Eight banks barred from forex transaction for concealing and failing to remit the Nigerian National Petroleum Corporation (NNPC) dollar funds to the federal government's Treasury Single Account as directed by the Presidency last year.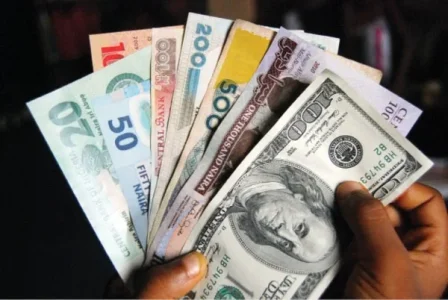 Naira Watch: Tracking Nigeria's Currency [Day 47]
Friday Closed: 314.25
Today Open: N315.25
High Rate: N345.50
Low: N305.50