Ghana's new President, Nana Akufo-Addo, has pledged to cut taxes to boost the economy.
Mr Akufo-Addo made the promise at his swearing in ceremony on Saturday.
He also pledged to protect the public purse by getting value for money on services.
The 72-year-old, who contested under the platform of the New Patriotic Party, was elected president on his third attempt to reach the post.
He defeated incumbent John Dramani Mahama in peaceful elections a month ago, a rare peaceful transfer of power in a region plagued by political crises.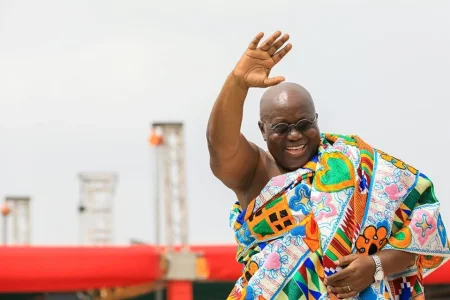 Here are few things he promised the Ghana people:
- Reduction in taxes to recover the momentum of our economy
- government money would be spent wisely.
"I shall protect the public purse by insisting on value for money," he said. "Public service is just that: service, and (is) not be seen as an opportunity for making money."
- Ghanaians should expect return to above eight per cent in 2017 as new oil and gas fields from Tullow and ENI come on tap.
- free high school education and
- more factories in Ghana.