Nana Akufo-Addo has been sworn in as Ghana's new president after beating incumbent leader John Mahama in last month's election.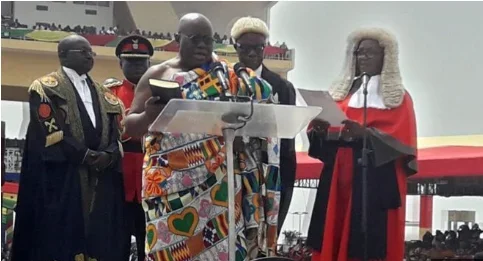 He was led by the Chief Justice, Theodora Georgina Wood to take the oath of office before thousands of people and African leaders at the inaugural ceremony, which held at the Black Stars square today.
President Nana Addo Dankwa Akufo-Addo has now taken over from John Dramani Mahama.