About three persons died while one was declared missing as a result of heavy flooding in Lafia Local Government Area of Nasarawa State yesterday.
DailyTrust reported that over 150 houses were destroyed in the affected communities which include Adage, Yalwata, Akura, Uga and Gidan Buba as the floods completely wiped out Gidan Buba Uga, the major bridge in the area.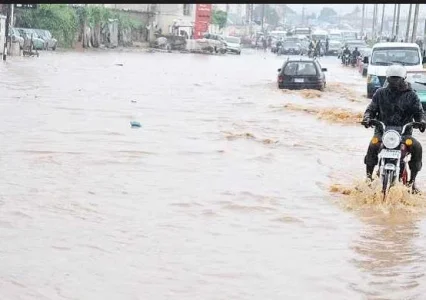 The Sole Administrator of Lafia LG, Suleiman Wambai, attributed the disaster to the blockage of some waterways and warned people to avoid dumping refuse in drainages.
Addressing newsmen in Lafia, a community leader of Gidan Buba, Abdulhamid Usman said the flood was as a result of a heavy downpour which lasted for hours.