Nasarawa State Local government councils have received N4.3 billion bailout fund from the State Government to pay salaries of their workers and will need an additional of N1 billon to clear off salaries.
Alhaji Suleiman Wanbai, Chairman of Lafia Local Government Area and Chairman of Association of Local Governments of Nigeria (ALGON), Nasarawa state chapter made this known at a press conference in Lafia on Sunday.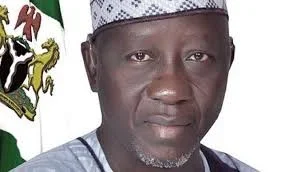 According to Wanbai, the total bailout fund received by the state from the Central Bank of Nigeria (CBN), is N8.1 billion with the state government taking N3.8 billion while local governments in the state received N4.1 billion.
He said the 13 local government's share would be used to pay the salary arrears for July, August and September.
"With the availability of the bailout funds, we are happy to tell you that we are going to pay 50 per cent for July, 100 per cent for August and 100 per cent for September", he said.
Wanbai said disbursement of cheques to the local governments had commenced with Keffi and Wamba local governments as the first beneficiaries.
He pointed out that the October salary allocation had fallen short of the expected salary bill of local governments in the state.
"We have N2.2 billion salary bill while the allocation for the month is only N1.2 billion. So, we need an additional one billion Naira to pay 100 per cent salary for October.''