The National Assembly joint Committee on Niger Delta Development Commission (NDDC) on Tuesday, issued bench warrant on eight oil companies operating for failing to appear at its public hearing.
The committee had invited all oil companies operating in the Niger Delta region to defend themselves over alleged non-remittance of statutory funds to NDDC for development of the region.
Chairman of Senate Committee on NDDC, Mr Peter Nwaoboshi, gave the directive for the issuance of the bench warrant when the companies failed to attend the committee's interactive meeting.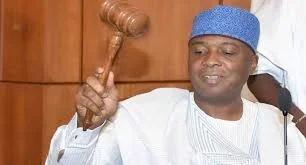 The affected companies are:
Continental Oil and Gas Ltd,

Conoil Oil Producing Limited,

Niger Delta Petroleum Resources

Allied Energy Plc

Others are:

Sheba Petroleum Exploration and Production

Newcross E& P

Pan-ocean Oil Corporation

Atlas Petroleum Development Company.
Nwaoboshi said that the committee was carrying out doing its patriotic duty for the country.
He and other members of the committee, however, accused the management of NDDC of not keeping accurate financial records of remittances from oil companies.
They exonerated the acting Managing Director of the commission, Mrs Ibim Semenitari on grounds that she was still new on the job.