This week, our featured article is on domestic abuse. It gives us an insight into the many complex reasons why many women are unable to escape from their abusers. These reasons could also be the foundation for proper counselling to help women remove themselves from dangerous and life threatening situations.
Download Your Free Copy Now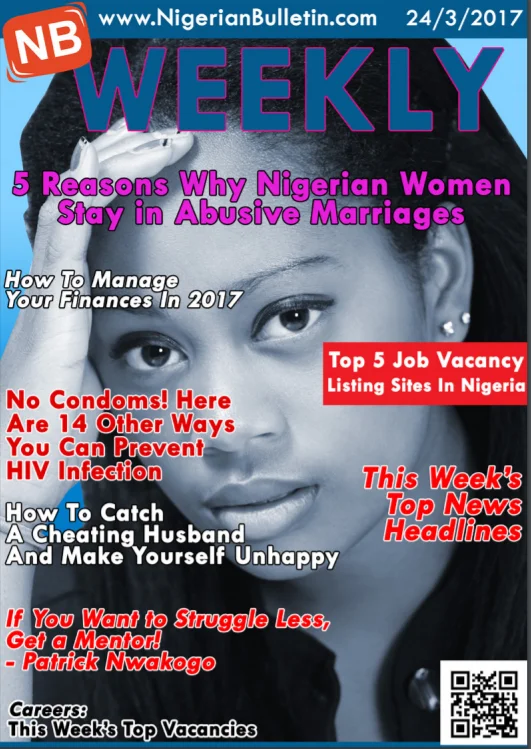 Download Your Free Copy Now
FEATURED: 5 Reasons Why Nigerian Women Stay In Abusive Marriages
Health: 14 Ways You Can Prevent HIV Infection

Money: How To Manage Your Finances In 2017

Life: How To Catch A Cheating Husband And Make Yourself Unhappy

Careers: If You Want To Struggle Less Get A Mentor - By Patrick Wakogo

Tech: Top 5 Job Vacancy Listing Sites Nigeria

Video: Kia Cerato 2017: Over view in 60 Seconds

Video: Quality Phones Under NGN 25K In 60 Seconds
Download Your Free Copy Now
Please feel free to download the magazine and share with your friends, colleagues and associates via WhatsApp, Email and other social channels.
Last edited: