Over the past few weeks, we have seen the full stack of cards from Nigerian politicians: the jokers, the kings and the queens, but very few aces. Disappointed supporters from all sides have been left wondering if they should hold, fold or walk away. One thing is certain, the future progress of Nigerians is not a part of this poker game.
Download Your Free Copy Now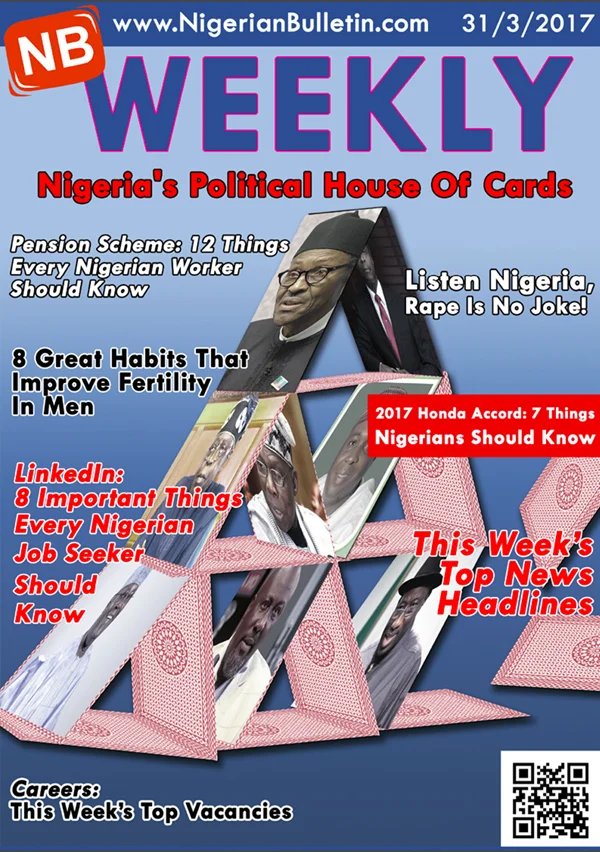 Download Your Free Copy Now
FEATURED: Nigeria's Political House Of Cards
Health: 8 Great Habits That Improves Fertility In Men
Money: Pension Scheme: 12 Things Every Nigerian Worker Should Know
Life: Listen Nigeria, Rape Is No Joke!
Careers: LinkedIn: 8 Important Things Every Nigerian Job Seeker Should Know
Tech: 2017 Honda Accord: 7 Things Nigerians Should Know
Video: Forbes: 10 Richest Africans, 2017 In 60 Seconds
Video: Nigeria Cars: Toyota Camry 2017 Overview In 60 Seconds
Download Your Free Copy Now

Please feel free to download the magazine and share with your friends, colleagues and associates via WhatsApp, Email and other social channels.
Last edited: