Some leading lawyers and the Nigerian Bar Association, NBA, in the country have disagreed with the Presidential Committee on anti-corruption led by Professor Itse Sagay over President Muhammadu Buhari's insistence that the former NSA, Col. Sambo Dasuki, and the leader of IPOB, Mr. Nnamdi Kanu who are facing separate criminal charges, would not be released from custody, despite valid court orders that granted them bail.
In his submission on the president's stance, Professor Sagay argued that the Federal Government was not in violation of the rule of law as any bail granted an accused is completely related to the offence which he is charged before the court.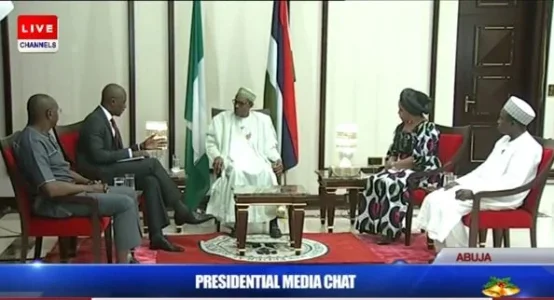 The NBA and some Senior Advocates of Nigeria, however, contended that the position the president took was offensive to the tenets of constitutional democracy, rule of law and presumption of innocence of an accused person.
They argued that re-arresting someone immediately after the court has granted such person bail makes mockery of our democracy which is presumably anchored on the rule of law and separation of powers."
Buhari had in his first presidential media chat at the Aso Rock Villa in Abuja, adduced reasons why the Federal Government would not readily allow both Dasuki and Kanu to regain their freedom from detention.
- Vanguard