Vice President Yemi Osinbajo says he is not in talks with MTN over the $5.2 billion fine slammed on it by the Nigerian Communications Commission (NCC).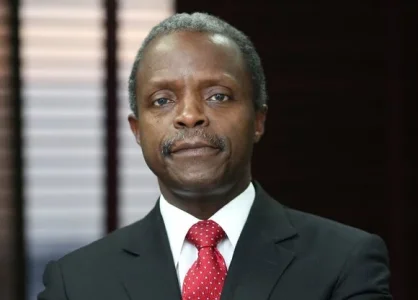 The Senior Special Assistant to the Vice President on Media and Publicity, Mr Laolu Akande, said this in a telephone chat with our correspondent yesterday. Osinbajo has shares in MTN Nigeria, according to details of his assets declaration released early September.
MTN had said yesterday that it was in talks with the Nigerian presidency, internal security agency and the communications regulator about the fine imposed on it for failing to disconnect unregistered subscribers and other users with incomplete registration.
"The Office of the Vice President is not in talks with MTN over the issue. If there is any talks at all with the MTN, I guess the executive body of the government that is responsible is the NCC," the spokesman of the vice president said.
A delegation of MTN officials from the company's headquarters in South Africa, led by the company's Chief Executive Officer, Sifiso Dabengwa, is said to be in Nigeria to plead for a lower penalty. NCC gave MTN until November 16 to pay the fine.