The Nigerian Communications Commission on Tuesday raided some strategic locations in the Federal Capital Territory where active preregistered SIM cards were being sold by agents of mobile telecommunications operators.
The Assistant Director, Enforcement, Mr. Salisu Abdu, told reporters after the raid that the regulatory agency would not hesitate to impose fresh penalties on mobile operators found wanting.
Specifically, he mentioned that in the process of the raid, the SIM cards of MTN Nigeria Communications Limited and Etisalat were seized.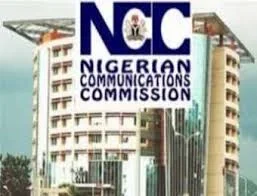 Abdu said, "Today, we have gone to MTN premises and Wuse market. The purpose of the exercise is all about SIM registration. For some time, the NCC has been trying to apply the SIM regulation so that all SIMs are duly registered. However, we have been having reports that people are registering SIM cards and selling it to the general public".
He said the regulatory agency would continue to warn subscribers on the consequences of using unregistered and preregistered SIM card