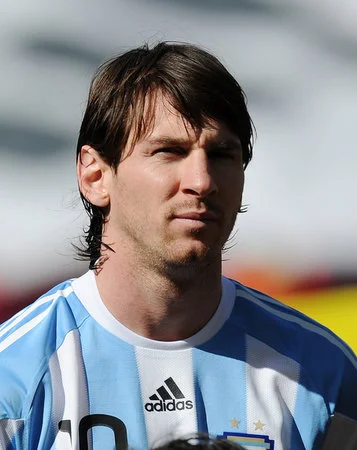 Echoes of last night's game between Brazil and Germany still reverberates with the resounding victory setting the tone for the second semifinal game of the 2014 FIFA World Cup tournament.
It is certain that both Argentina and the Netherlands have taken precautionary measures and wouldn't want to fall victim of what befell the host country in front of their fans at Belo Horizonte.
7-1 drubbing,the highest ever witnessed in a semifinal game of the World Cup,it is hard seeing a repeat this night. Not that both teams don't have the firepower to execute such a task,it is hard seeing them match it so soon after it was achieved,maybe decades later.
A finalist have emerged and another would be known later tonight for the honours of playing in the finals of the World's elite football competition.
Will it be an all European final? thereby setting up an all South American affair in the third place game.
Or will it be a game between two teams from different continents slugging it out for the top prize?
Both teams would definitely go into the game at the backdrop of what happened last night,knowing that a slip up would be devastating to their ambitions.
Match to be played:
* Netherlands vs Argentina
It is not known yet who between Argentina or the Netherlands will join Germany in the finals of the 2014 FIFA World Cup tournament at the Maracana in Rio De Janeiro?
Both teams would fancy their chances and will know what an opportunity they have got to play in the final of the World Cup.
Holland will be trying to qualify for a successive final,while Argentina will be aiming to match their record since 1990.
Everything for Argentina would be hinged on how well Lionel Messi comes to the party for them.
He is their inspiration and Argentina coach Alejandro Sabella likened him to "water in the desert"
On Holland's part,they thrive as a unit. Their functionality as a team can only be matched or bettered only by that of Germany.
However,key striker Robin Van Persie is a major doubt for the game as he is believed to be nursing a stomach bug.
"Robin has a stomach problem," confirmed van Gaal. "An intestinal problem. I don't know [if he will play] but I will decide. Van Persie is our captain so he is very important to us. In principle, my captain always plays, but he has to be fit."
In Argentina,they are missing two great additions in their team,the duo of Sergio Aguero and Angel Di Maria.
Both teams however should have enough in their tanks to be able to disarm the each other,it is now left for who will deploy his armoury to effective use.
Tactical battles:
* Louis Van Gaal vs Alejandro Sabella
Key Battle on the pitch
* Lionel Messi vs Bruno Martins Indi
Players to watch:
* Lionel Messi (Argentina)
* Arjen Robben (Netherlands)
Predictions:
It is a 50 -50 encounter between both countries and certainly a difficult one to confidently call.
Argentina are too dependent on Messi that when he is not in the game,it shows.
On the other hand Holland have shown perseverance,and displayed in their last games that they can be patient enough to win.
Slighly going for a Holland win.