A new armed group has threatened to launch attacks in the uranium-rich west African country of Niger to protest against the marginalisation of the minority Toubou population.
The arid country, one of the world's poorest, is facing attacks from Nigeria-based Boko Haram jihadists and other groups near its rich uranium mines.
"The Movement for Justice and the Rehabilitation of Niger wishes to inform… that we will take up an armed fight to obtain our fundamental rights," said a statement signed by Adam Tcheke Koudigan who described himself as interim president of the group.
"The government of Niger has remained completely indifferent to our more than legitimate demands," he said, accusing authorities of turning a blind eye to environmental degradation near oil sites.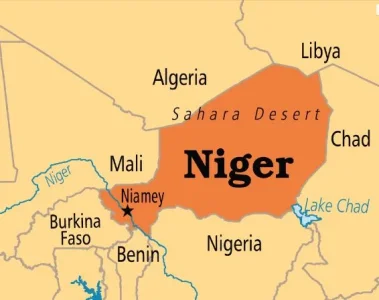 It accused the China National Petroleum Corporation of "making millions of dollars" while ravaging the environment and ignoring the welfare of locals.
"We are on the ground, ready… and when the time comes we will attack Niger," he said in a video, surrounded by armed men, one of whom held a rocket launcher.
The pastoral Toubous are spread across Chad, Libya, Niger and Sudan.
But a government source dismissed the video as a "media stunt", adding: that Koudigan was "insignificant and has no one behind him."
-AFP