President of Nigeria Football Federation, Amaju Pinnick has expressed happiness satisfaction with the progress made by the federation after a year in office.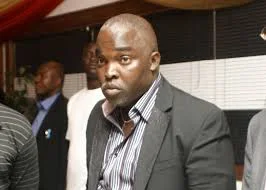 The former Delta FA chairman, who took over from Aminu Maigari after the 2014 FIFA world cup said that the the problems that engulfed the house has been resolved, adding that all aggrieved parties have become resourceful to the development of the nation's football.
"I am very happy now that Nigerian football is now united and is one big family," Pinnick told Goal.
"The referees have brought their experience from the capacity building course to bear on the league and our league is now a destination place and people now go to stadiums with their family to watch matches. Clubs like [Kano] Pillars have lost and drawn at home, same with Sunshine Stars.
"It has been challenging and tasking and I make bold to say that we are on line to meeting all we promised to do. We are taking a cue from Germany and England who put up a 12-year plan to develop their football and it has paid off. Football is not all about winning all the time; you have to have a structure."
"You have to have a decent secretariat, personnel and finance. These are structures we are taking about. You have to have personality to get sponsors. So we are almost there and I am satisfied with what we have done so far," he continued.
On the crisis that followed his election, he revealed how he was able to quench the imbroglio that almost blew his administration apart.
"I called most of the stakeholders in the game to rub minds on issues and they have been very supportive so far," he added.
"When I was consulting I called ex-general secretaries of the federation, ex-chairmen to bring their opinions.
"I talked to Amanze Uchegbulam and he gave me a lot of advice. I also talked with Sani Toro, Tijani Yussuf and Fanny Amun to mention some of these great administrators.
"The truth is that if you don't consult you won't know that your problem is not as big as you perceived it," he concluded.