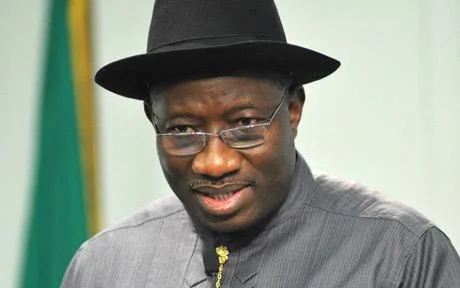 With the ongoing chaos rocking the Nigeria Football Federation(NFF) President Goodluck Jonathan is set intervene in order to avoid a full blown crises.
Nigeria is on threshold of being banned by the world football governing body,FIFA following a court ruling on Thursday which sacked the executive board of the NFF.
The sports minister subsequently appointed a new Acting Secretary General for the NFF on the instance of the court ruling.
It is understood that president Jonathan on Friday had a meeting with the minister of sports, Tamuno Danagogo,to know what has been happening.
Earlier on Friday,president of the NFF Aminu Maigari was arrested by men of the Security State Service(SSS) and later released,but it is not known yet the essence of the arrest,whether it was connected with the court ruling.
Some reports emerged that the minister had a problem with the Maigari,in what is a fallout from Nigeria's trip to Brazil.
In another development,president Jonathan is scheduled to meet with Stephen Keshi to discuss his future with the Super Eagles.
Keshi's future is embroiled with controversies after he resigned when Nigeria got eliminated out of the World Cup.
He is yet to formally drop his resignation letter to the NFF,and the football body have also not announced his position as vacant.
Keshi said that his mind is made up,it is left to be seen if after meeting with president Jonathan whether he will change his mind.