In a bid to reclaim the presidency of the Nigeria Football Federation, NFF, from Amaju Pinnick, Barrister Chris Giwa has decided to take the case to Supreme Court.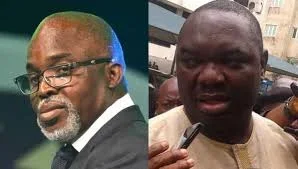 He confirmed this in a press conference on Tuesday, while explaining his reasons for taking the case to the highest court in the land.
"We have been able by the grace of God to appeal to the Supreme Court. Appeal is different from stay of execution. They are two different processes. We have filed an appeal and we have filed a stay of execution saying that we do not agree with the judgment," Giwa said.
"The Court of Appeal has given us 19th of September, 2016, for that motion of stay of execution to be heard. Once that is done by law that judgment is ineffective till when that motion is argued.