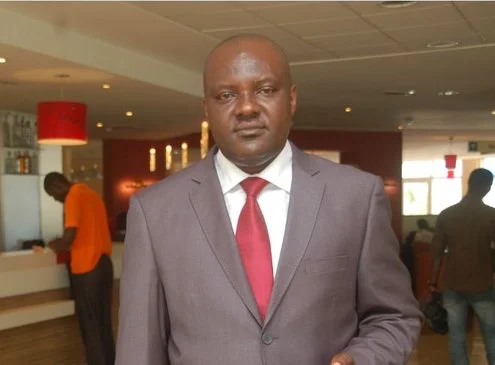 The Nigeria Football Federation (NFF) debunked claims that they have upturned its decision to ban two executive board members.
Chris Green and Ahmed 'Fresh' Yusuf were on Thursday placed on varying suspension lengths by the football body and banned from all football related activities for "glaring anti-Board activities ."
Both men are strong allies of the the impeached Aminu Maigari,which obviously made them to lose some friends on the board.
There were reports that Green, former Chairman of Technical Committee was given a six-month ban for glaring anti-Board activities and uncharitable media interviews, while 'Fresh' got a one –year ban for anti-Board activities and forging a document to alter the decision of the Executive Committee on Management Staff.
Spokesperson of the NFF,Ademola Olajire denied that the Appeals Committee of the NFF has upturned the bans after they submitted their Letters of Appeal on Thursday night.
"This clarification is necessary in view of a report being circulated that the Appeals Committee has upturned the decision of the Executive Committee on these persons," Ademola Olajire said on Friday.
"It is true that Barr. Green and Alh. Ahmed Yusuf have appealed their suspension from the Executive Committee and ban from football –related activities for different periods. But the letters of Appeal only came in on Thursday night.
"A decision purporting to have been handed down by the Chairman of the Appeals' Committee (Eddy Mark) was received Friday morning in the NFF. The so-called decision did not state how many of the Committee members were present, or whether the Secretary was also there.
"Whenever the Committee will meet, its meeting will be at the NFF Secretariat as it has always been, and all parties to the appeal, including the NFF Executive Committee and the appellants, will be available to present their case. The date of the meeting and time will also be made public.
"It is a known fact that the Chairman of the Appeals Committee is a personal friend of one of the appellants. But Nigeria football is not the private business of any individual.
"The decision still stands and will be conveyed to the next General Assembly for ratification," Olajire concluded.
Last edited by a moderator: