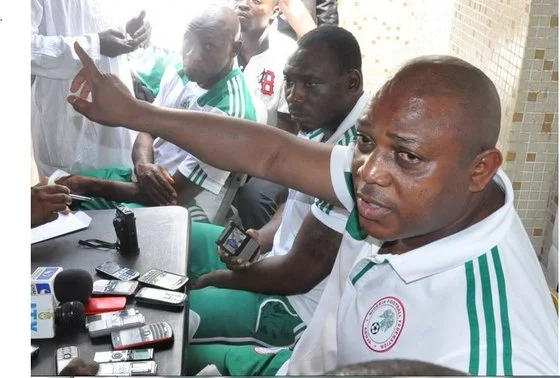 Former Nigerian coach Adegboye Onigbinde believes that the Super Eagles and Stephen Keshi are being set up to fail at the forthcoming 2015 Nations Cup qualifiers.
Onigbinde believes that the fallout from the ongoing crisis rocking the Nigeria Football Federation(NFF) will make the Super Eagles and Keshi become the scapegoats,if they fail to win their matches next month.
The Super Eagles will on September 6 in Calabar play either Congo DR or Rwanda(pending the outcome of their appeal) and then travel to Cape Town on September 10 to play against South Africa.
"The players who went to Brazil and their technical handlers I see as victims of our societal evils; they are scapegoats" Onigbinde told footballlive.ng.
"The real problem is still there untouched and that is Nigeria for you. They say you are difficult if you don't agree with what they are doing so it's unfortunate with Keshi is going, Keshi can't go, Keshi will go but seriously I think Keshi is matured enough to make a decision"