The Federal Government has launched a special military operation code-named operation AWATSU against pipeline vandals in the country.
The operatives of the special task force have also arrested 25 members of the gang of vandals operating at the Arepo in Ogun State and parts of Lagos State.
According to PUNCH, the Acting Director, Defence Information, Brig.-Gen. Rabe Abubakar said that the operatives also seized 50 vehicles belonging to the vandals in the ongoing operation in Lagos.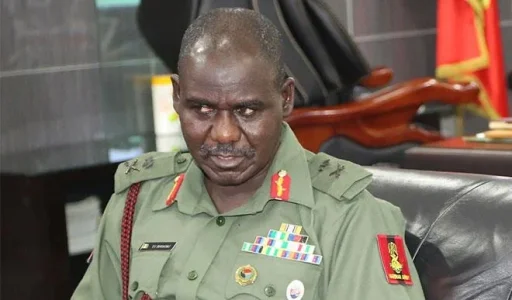 He said that the military was taking proactive steps to curtail the activities of the vandals in the Lagos axis.
Last year, the military took a decision after a meeting between the leadership of the Nigeria National Petroleum Corporation to maintain a presence at the Arepo area following the killing of four policemen and 11 officials of the Department of State Services by suspected vandals.
Abubakar said that the arrests and the seizures made by the military were responsible for the recent call by the Chief of Naval Staff, Vice Admiral Ibok-Ete Ibas, for the establishment of special courts to try vandals in the country.