President Muhammadu Buhari, when addressing the national caucus of his party, the APC, stated that Niger Delta militants are confusing his administration because of conflicting messages coming from the area.
"For Niger Delta, the militants are sending some conflicting messages. Some have said they are ready to drop their arms and join the rest of the nation to build it. But part of them are still sabotaging installations which is making investments in that lucrative area of Nigeria difficult because nobody will submit his riches to financial institutions, get money only to suffer huge loss."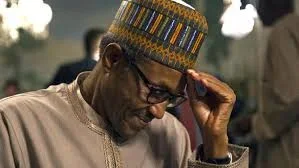 "So, the environment for investment is being sabotaged by our own selves, Nigerians," he said.
Read More:
President Buhari says He's Afraid...