Niger Tornadoes have announced that the club is releasing 11 players, after the just-concluded Nigeria Professional Football League (NPFL) season.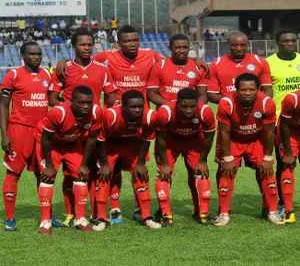 The Minna team finished in 12th place with 49 points, 14 behind Enugu Rangers who won the title.
Tornadoes have done a review of the last season and will retain 19 players, while 8 have been placed on standby. 11 have been asked to look for new clubs.
Tornadoes head coach, Abubakar Bala, explained how they came to the decision.
"The report card of the side in the out gone season showed that 11 players have been dropped outright due to low performance, indiscipline and attitudinal problem," he told SuperSport.
"Though some of the dropped players scored vital goals in the out-gone top-flight, but their behaviours were not in tandem with the team policy.
"Eight players too were placed on transfer or standby. The idea is that if they proved themselves better than the new ones, we will reabsorb them."