The international monetary fund (IMF) says Nigeria's gross domestic product (GDP) would be worse in 2016 than it was in 2015, despite plunging to a record low in 2015.
The executive board of the IMF said it had concluded the article IV consultation with Nigeria, and projected a GDP growth of 2.3 percent in 2016 – lowest since democracy returned in 1999.
IMF said though "the non-oil sector accounts for 90 percent of GDP, the oil sector plays a central role in the economy".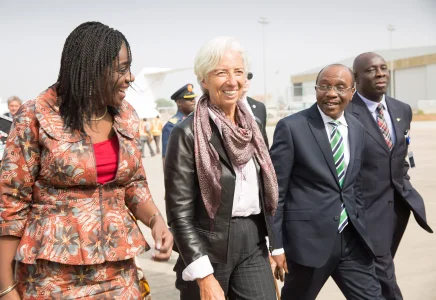 "Lower oil prices have significantly affected the fiscal and external accounts, decimating government revenues to just 7.8 percent of GDP and resulting in the doubling of the general government deficit to about 3.7 percent of GDP in 2015," IMF said..
"Growth in 2016 is expected to decline further to 2.3 percent, with non-oil sector growth projected to slow from 3.6 percent in 2015 to 3.1 percent in 2016 before recovering to 3.5 percent in 2017."