Bishop David Oyedepo, General Overseer of the Living Faith Church (LFC), on Friday said that Nigeria's lost glory would be restored, if the people turned back to God.
Oyedepo said this while delivering a sermon at the ongoing Annual Winners Chapel Convention, Shiloh 2015, holding at Canaanland, Km 10, Idiroko Road, Ota, theme,`From Glory to Glory'.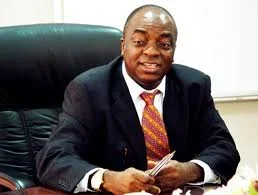 "Nigeria will experience greatness because every nation that hosts the ark of God is richly blessed for it.
"Every move of God moves the nation forward; engaging with the revival will settle all forms of menace.
This will bring solution and rest to the earth,'' he said.
Oyedepo said that over 175 countries were connected to Shiloh 2015 through the internet and the development confirmed the manifest presence of God.
He said that seven babies had been delivered on Shiloh ground.
The 17th edition of the convention started on Tuesday and ends on Dec.12.
- Vanguard