Following the recent deadly attacks carried out in some towns in Borno State by the Boko Haram militants, the nation's Service Chiefs have opened up to the leadership of the National Assembly why they have been unable to successfully prosecute the insurgency war.
Here are the six reasons why the Military can't successfully prosecute Boko Haram...
- the state of equipments which requires serious upgrading and restocking

- The Service Chiefs complained that their vote in the 2015 supplementary budget has not been released thereby hampering their ability to fund their operations.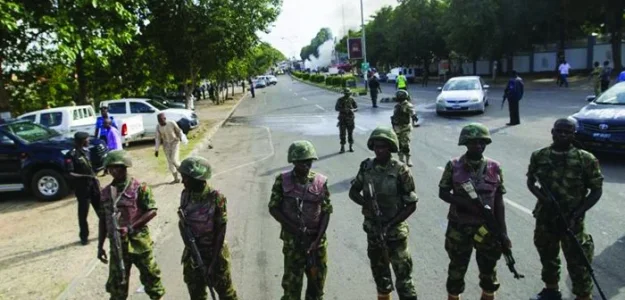 - the need to continuously increase the personnel in the three branches of the military and the hindrance posed by the procurement process which they said is very slow

- the need for the review of some laws governing their operations so as to make them able to respond to emergency situations they now confront in the North-east zone as well as conform with global best practices.

- the need for regional support for the fight against insurgency in the North-east by the neighbouring countries

- the issue of intelligence gathering and sharing among the various agencies and mobilisation of the international community, particularly through inter-parliamentary efforts in support of the fight against terrorism in Nigeria
According to Daily Sun, the meeting was particularly attended by Saraki, his deputy, Senator Ike Ekweremadu, Senate Leader, Ali Ndume, Deputy Majority Whip, Francis Alimikhena, Chairman, Senate Committee on Navy, Isa Hamma Misau and his colleague in the Committee on Air Force, Duro Faseyi. However, Chairman of Senate Committee on Defence, Senator Ahmed Lawan was absent.
The Chief of Defence Staff, General Olonishakin led the Chief of Army Staff, Lt. Gen. Tukur Buratai, his colleague in the Navy, Vice Admiral Ibok-Ette Ibas and the Air Force, Air Marshal Sadiq Abubakar to the meeting.
Last edited: