Partnership Nigeria, an NGO, said on Thursday in Abuja that out of the 600,000 cases of tuberculosis recorded annually in Nigeria, children accounted for 60,000.
Nigeria ranks third amongst countries with the highest burden of tuberculosis, the NGO said.
According to Partnership Nigeria, "Tuberculosis is also the most common cause of death in person living with HIV, noting that in spite of the burden of the disease and its impact in the country, its control was grossly underfunded."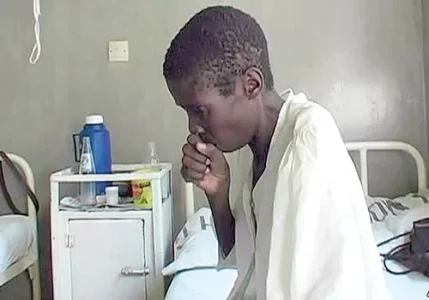 The NGO lauded the acceptance by Hajia Aisha Buhari, Wife of the President, to champion the campaign on tuberculosis control, would go a long way to check the burden.
"We believe that the leadership of Her Excellency in tuberculosis control will significantly augment the efforts aimed at controlling the spread of the disease amongst adult and children," he said.
Lawson described her as a very committed advocate for women and children's rights.
Stop Tuberculosis Partnership Nigeria, is an affiliate of the Global Stop TB Partnership, Geneva, dedicated to ending the scourge of tuberculosis in Nigeria.
The partnership comprises parliamentarians, multilateral and bilateral organisations, development partners, private sector among others.