Nigeria's Transportation Minister, Rotimi Amaechi, has announced that the Abuja-Kaduna rail project will be ready for commercial use in July 2016.
He spoke after a test ride of the rail project.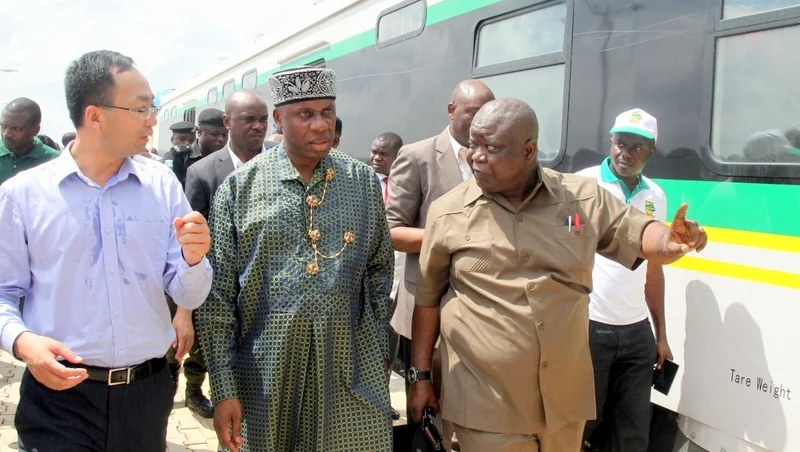 Photo: Rotimi Amaechi inspecting a rail site (Credit: Premium Times)
"We are looking at bringing Mr. President to commission in July," he said. "In two weeks' time, they will do the test run of the track without passengers, after that two weeks, it will take another two weeks to do test run with passengers and it will be free of charge and that will take us to the end of June. Which means by first week in July, we believe that the president will come and flag it off for commercial service."
He also said the cost of conveying passengers will be subsidized. He however noted that the details of cost were still being worked out.
Premium Times