The Nigeria Air Force on Monday ruled out sabotage in the case of the missing fighter jet in Adamawa, saying it was in full control of the Nigerian airspace.
The Defence Headquarters (DHQ) had, on Sunday, declared missing an Alfa Jet, which was on a routine mission in the campaign to flush out terrorists in the North-East, after radio contact with the crew members was lost.
The Chief of Air Staff, Air Vice Marshal Adesola Amosu, said this while answering questions from State House correspondents after a closed-door meeting with Vice-President Namadi Sambo in Abuja.
"One of our Alpha Jets went on routine operation in the North East; on their return, they lost contact with the control towers and that made us to immediately initiate a search.
"Sabotage! No, because it is a distance of just from Maiduguri to Yola. We are in full control of the air space. But don't forget that when you lose radio signal, it becomes very challenging. There are so many possibilities but we are working on it.
Amosu expressed the hope that the jet and crew would soon be found, saying that the air force had already deployed its surveillance technology in the area in spite the harsh weather there. He praised the inhabitants of the affected area for providing the air force with useful information on the missing jet.
"The weather has not been helpful as we have deployed all our surveillance capability; the citizens have been very helpful and we have got good information from them.But you know, in the aviation sector, we have some specific information that we ought to have to make the search easy.
"But the information we are getting from the citizens is good but not enough for us to define the area of search.We have an idea of where the aircraft could be. Do not forget that it is the open Sahel. Some people may think it is easy but in the open Sahel; sometimes it is very challenging", he said.
Amosu also expressed the hope that the missing pilots would be found alive, saying that they must have contemplated ejection in spite of whatever problem they may have encountered.
He said, "I am hopeful that before the end of the day or week we should be able to provide credible information as to the location of the aircraft and then the pilots.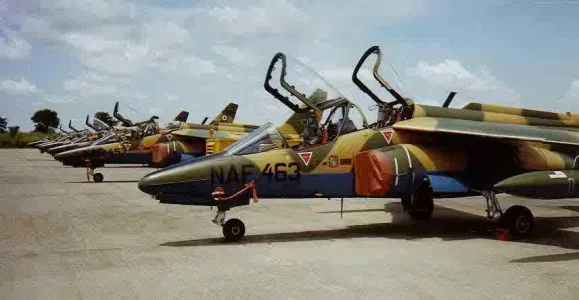 #NigeriaAirForce #Adamawa #Yola