Good news is coming than bad when it comes to global growth this year, as Nigeria, Argentina and and several of Latin America's largest economies would spike up.
The expectation is that 62 economies are slated for an improvement compared with last year, while 33 will see a deterioration, according to an analysis of the latest Bloomberg consensus outlook.
A rebound in the price of oil from a 13-year low in January 2016 will help Nigerian and Russia economies to grow steadily while near the top of the list are Argentina and Brazil, both set to shift from contraction to expansion.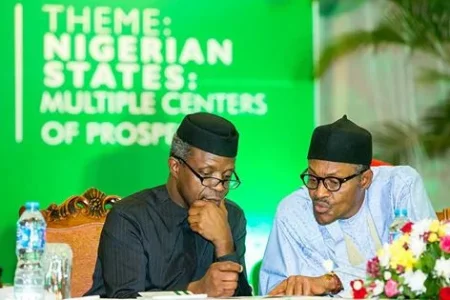 While Venezuela actually came in first place for the biggest economic improvement — 7.5 percentage points from 2016 to 2017 — it's still facing a deep economic crisis, with high inflation and shortages of food and other basics.
Brazil is now benefiting from rising commodity prices as President Michel Temer tries to shore up the country's finances and boost private-sector activity after the biggest bribery scandal in history, which saw the impeachment of a former president.
Read more:
Bloomberg