The federal government has said that Nigerian farmers would begin exporting rice in months.
The statement was made on behalf of the president by the Acting Director, Corporate Communication of the Central Bank of Nigeria, Isaac Okoroafor.
According to Okoroafor, "Out of 6.1 million tons of rice needed to feed Nigerians, Kebbi State farmers alone produced over one million tons.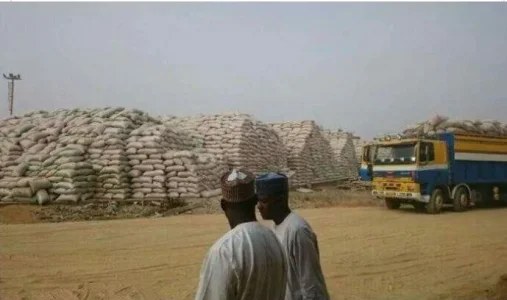 Okoroafor said the Apex bank is set to increase loans to rice farmers. The farmers in reaction said they are yet to be able to access the funds. In response, Okoroafor stated that "From the N220 billion, we are doing what is called the Anchor Borrower Program. We have just completed a pilot project in Kebbi State on rice and other states like Ebonyi, Taraba and Benue are queuing up.
"The Buhari led administration have realized that when farmers borrow money on their own to plant tomatoes, rice, cassava, and other farm produce, after harvesting, nobody take the produce from them and the market is lean too.