The Transmission Company of Nigeria (TCN) said that the nation's power generation capacity dropped slightly from 3,959 megawatts from Jan. 4, to 3,751.90 megawatts on Jan. 12, due to dearth of gas, a development that indicates more looming blackout.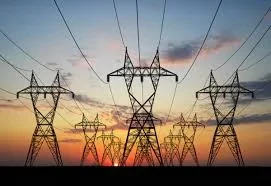 The Nigerian Electricity System Operator (SO) website, a sub agency of TCN, disclosed the figure on its daily forecast website on power generation data in Lagos on Thursday.
TCN put the total output of all the generation companies at 3,751.90 megawatts, which it said had been transferred to the 11 distribution companies across the country.
An official of TCN, who preferred anonymity, said that electricity generation had been dwindling due to challenges of accessing gas by generation companies.
The official said that many power projects that could boost the country's generation were still pending due to lack of fund and gas shortage to test run the turbines.
Similarly, a top management official of Egbin Power Station, who also pleaded anonymity, said that the power plant which usually generates over 1,000 megawatts had dropped to 375 megawatts due to gas constraint.
According to him, the plant, located in Lagos, generates and distributes between 250 megawatts and 300 megawatts due to shortage of gas.