The Nigerian Senate is currently considering a bill seeking to address the negative impacts of global warming or climate change in Nigeria.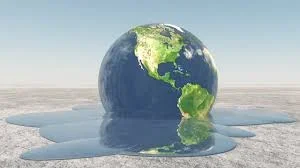 The bill, tagged Climate Change and Global Greenhouse Emission Reduction Bill 2015 have passed the second reading stage.
Sponsored by Senator Issa Misau (APC, Bauchi Central), the climate change bill also seeks solution to the country's porous borders, which in recent times have resulted in illegal immigration of herdsmen from other countries.
Presenting his lead debate during the day's plenary, Senator Misau said the bill sought to address climate change with a view to engendering the achievement of a sustainable future for the country.
The senators who contributed to the debate supported it, after which the Senate passed it for second reading, with a remark by the Senate President, Dr. Bukola Saraki, that the bill was long overdue.