Again, the Nigeria Customs Service has re-introduced the restriction order on importation of rice through land borders across the country.
Comptroller-General of Customs, Col. Hameed Ali (retd), gave the approval for the reversal of an earlier policy in October 2015 which allowed rice imports through the land borders, once appropriate duty and charges were paid.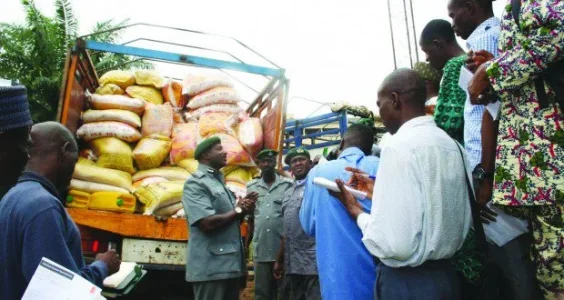 At a review session held with Comptrollers of Border Commands and Federal Operation Units in Abuja, yesterday, the service noted that dwindling revenue from rice imports through the land borders did not match the volume of rice landed in ports of neighbouring countries.
The Customs in a statement by Wale Adeniyi, Public Relations Officer, said: "Rather, reports from border commands indicated an upsurge in the tempo of rice smuggling. Implementation of the restriction order got off to a smooth start, with a high level of compliance in October 2015.
Read more on
Vanguard