Efritin Nigeria, Saltside's online classifieds company that stormed the market ubiquitous adverts two years ago is now shutting down with about 200 Nigerians losing their jobs, Nigerian Bulletin gathered.
According to reports, the staff are already vacating the Ikeja head office and office property auctioned among staff.
When Nigerian Bulletin visited the company website, Efritin.com, it is still fully online while several messages pushed to the online team unattended to as at the time of filing this report.
Recall that in November 2016, the former marketing manager of the company accused Somalian national and former MD of Efritin.com, Zakaria Hersi of stealing thousands of dollars, amidst internal mismanagement and false invoice trails.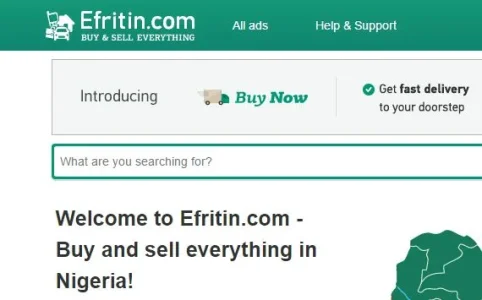 Investigation by
Techpoint
, from an undisclosed source said the company operations actually shut down.
Techmoran.com also quoted some senior members of Management saying Zakaria Hersi's activities were the beginning of the end for Efritin Nigeria as they struggled to raise further investment to scale the business leaving current CEO Gbenro Dara with a very difficult job of managing public and internal perception with 10 court cases in Nigeria that would cost the company up to N20million in fees among other things.
It now joins the likes of Nairalist and showroom.ng in the corridor of once promising but failed classified ad start-ups in Nigeria.
Last edited by a moderator: