The Federal Government, yesterday announced automatic employment at the Federal Ministry of Justice for Aaron, the eldest son of Late Minister of State for Labour and Employment, James Ocholi.
The Attorney-General of the Federation, Abubakar Malami, revealed this to the Ocholi family when he paid a visit to his Kado Estate residence at about 3:00pm on Tuesday, to convey his and President Muhammadu Buhari's condolence message.
According to Channels Television, Malami also disclosed that Aaron's other siblings would enjoy scholarships for their educational pursuits, courtesy of the Federal Government who has pledged to cushion the effect of the loss of their parents.
The Minister added that the Senior Advocate was a very critical part of the change effort of the Federal Government.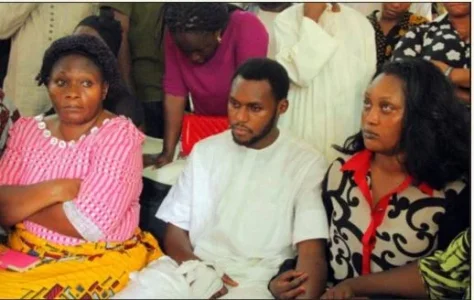 He said that President Buhari personally mandated him to inform the family of the late Minister that his administration would do all within its power to ensure he is not missed.
The Minister of State for Labour and Employment died in a road accident along the Kaduna-Abuja highway on Sunday, March 6, along with his wife and son.
The deceased and his family were returning from a private visit in Kaduna.
- Channels Television