The Zonal Coordinator, Zone 'A' of the Nigeria Customs Service, Assistant Comptroller-General Monday Abueh, has said that the Federal Government may reverse the foreign exchange restriction placed on 41 items imported into the country.
Abueh disclosed this in Ibadan during his familiarisation tour of Oyo/Osun Commands as part of his visits to Customs formations under his jurisdiction.
The Central Bank of Nigeria had on July, 2015, restricted 41 items, including vegetable oil, poultry products, cosmetics, plastic and rubber products, among others, from access to foreign exchange.
The apex bank said the country had the capacity to produce those items locally.
Abueh said that when government's policies were rolled out, they were in the interest of the people, adding that Nigeria could not be enriching other countries by allowing some banned items into the country.
He advised officers to be fully sensitised about implementing government's policies anywhere they were posted to serve.
Abueh urged officers to ensure non-passage of rice and vehicles into the country.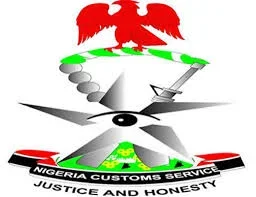 He said that smugglers might try to make Oyo and other land borders their alternative routes since security at Idiroko and Seme was tight for them.
The zonal coordinator said that the Comptroller-General, Retired Col. Hameed Ali, and the Customs Management had redeployed officers to land borders' commands to ensure that nothing escaped through all the routes in the areas.
He also urged officers to learn excise operations to assist in cargo clearance.
Abueh said his visit was meant to remind officers about the Federal Government's polices as well as the directive given by the comptroller-general to ensure security and protection of lives in the country.
He said, "Officers should be mindful of their duties and responsibilities as you embark on your primary assignment.
"If you are careless in your duties and if you are caught, you will be held responsible for your action."
- NAN