The Minister of Finance, Mrs Kemi Adeosun, on Tuesday in Abuja, said that the balance of the excess crude account stood at 2.91 billion dollars
Mrs. Adeosun said N510.2 billion was shared among the federal, states and local governments as revenue realised in August.
She made the disclosure while addressing a news conference on the outcome of the Federation Account Allocation Committee (FAAC).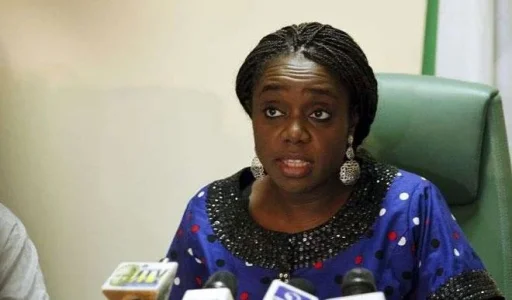 According to her, crude oil export volume increased by 2.2 million barrels in May in spite of the brief Force Majeure declared at Qua Iboe and Bonny Terminals.
She also said that there was 109 million dollars revenue increase in federation export sales as a result of the increase in average price of crude oil from 42.2 dollars in April to 46.0 dollars per barrel in May.
Adeosun noted that there was a rise in dutiable imports which contributed significantly to the increase recorded by import duty and VAT.