The House of Representatives Ad Hoc Committee on Rail Contracts, yesterday, uncovered 169 ghost companies that registered as contractors with the Nigeria Railway Corporation, NRC, for projects valued at N1 trillion.
According to Vanguard, the ad hoc committee raised the alarm during the investigative hearing at the National Assembly, that none of the 169 companies invited by the committee had shown up.
Chairman of the committee, Johnson Agbonnayinman, (Ikpoba/Okha federal constituency), said the need to invite the contractors was important, but lamented that efforts to reach them had so far proven fruitless.
He added that so far, only the China Civil Engineering Construction Corporation, CCECC, responded to the committee's letter.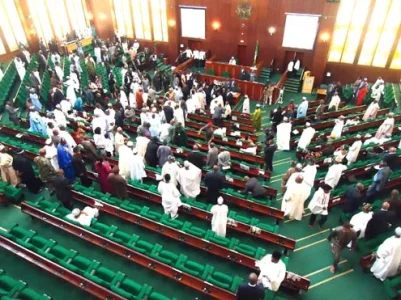 He said: "You are duty bound to produce the contractors. They are nowhere to be found; they are not faceless but yet they cannot be reached.
"You gave them the job, so you should produce them; we are holding you responsible."
Source: Vanguard