A director with the Central Bank of Nigeria, CBN, Alhaji Muhammadu Kabiru Nuhu-Koko,has lamented that how he was in control of over N200 billion in his departmental budget but can't boast of not only N20 million in his account but also a house of his own.
He spoke, yesterday, in Abuja, at the occasion of Sir Alhaji Ahmadu Bello Sardauna Platinum Leadership Award, conferred on him by a group under the aegis of Northern Youth Network, NYN.
Alhaji Nuhu-Koko, who is the Head, Project Planning and Implementation Division of the CBN disclosed, that due to his belief that only patriotism can take the country to its desired destination, and charged Nigerians to think of the interest of their country first in all their dealings.
"As you see me here, I supervise projects over N200 billion but I don't have N20 million on my own apart from the house that government sold to me and another one in Lugbe that the bank bought and sold to staff which they are deducting from source.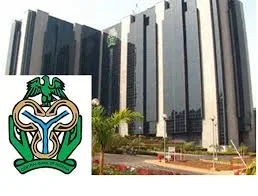 He attributed the slow pace of the country's economic growth to unwillingness of Nigerians to dump selfish desires for national interest.
This came as he regretted that a large number of Nigerians were splashing huge sums of money on the Ghanaian economy, in their bid to seek western knowledge at the detriment of the growth of their country.
Nuhu-Koko, who said until there was a drastic change of attitudes, the country's quest to find itself among the top 20 economies of the world remain a mere dream, said discipline instilled on him by the nation's apex bank had made him not to live outside his income.
Source:
Vanguard