Deputy Senate President, Senator Ike Ekweremadu said Friday said Nigeria is structured wealth sharing and guzzling and in dire need of redemption.
Ekweremadu said the time for free money is over and the time has come for Nigeria and Nigerians to retrace their steps as the country is already neck deep in economic recession with the attendant hard life and escalation in inflation.
The deputy Senate president said this at the investiture of the 15th President of the Association of Professional Bodies of Nigeria.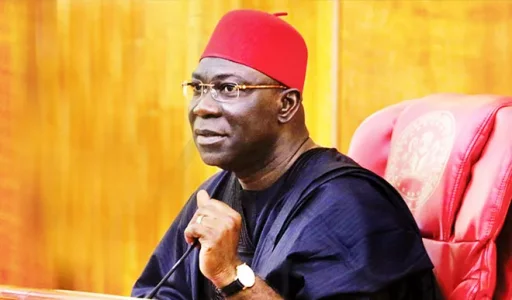 He said it was unfortunate that the country was not structured for wealth creation and economic prosperity, but for wealth sharing and guzzling.
The Deputy Senate President said however there was hope for the country only if professionals do the right thing, assuring that while the National Assembly will continue to make laws for the good governance of the country, the attitude of the people and government must also change.