Former Super Eagles striker, Jonathan Akpoborie has blamed Nigeria's goalless draw against the Bafana Bafana on Wednesday on lack of 'zeal and purpose by the team.
Nigeria remains win-less after two games in the 2015 African Cup of Nations qualifiers,failing to beat South Africa in Cape Town.
Akpoborie said he doubts Nigeria will be able to defend their Nations Cup title,fearing that the Super Eagles may not qualify.
"The outcome was not good enough because we did not play the best of our football and besides the Eagles were not purposeful and aggressive enough," Akpoborie told Goal.
"We could have secured a win in this game but it's just painful that our players lacked the desire to win, that was why in the whole of the game, we had just a clear cut chance."
Akpoborie noted that the Super Eagles have been one dimensional and are too predictable by the opposition.
"Since Keshi took over, we are used to just one system where we rely on the speed of our attackers and rely on counter.
"Just like it happened against Congo we had problems, there was no transition between the midfield and the attack. Even from the attack to the defence, it was not really good enough.
"This has been the problem with the team for a very long time but we have just been lucky. Right now, it is really telling on the team.
"As it stands, it will really be difficult to qualify for the 2015 Africa Cup of Nations because we have bungled away our chances. Congo now top the group with six points with South Africa having four points."
Akpoborie concluded by saying that the Nigeria Football Federation should take a drastic decision on whether Keshi should continue as the national team coach or get another better hand to lead the team.
"The decision on whether Keshi will stay or not depends on the NFF in disarray right now. From the Confederation Cup to the World Cup and now , we should really not think twice about this. Is the coach really the right man to handle our national team right now?
"But then again, he has started the qualifying series and if the NFF are ready to give a new contract, this is the right time to make a decision," he added.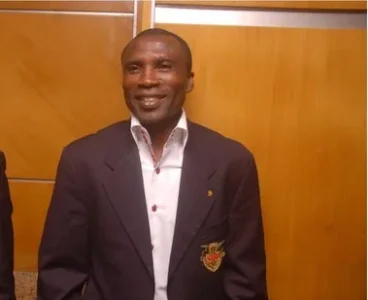 Last edited by a moderator: