More headache for President Muhammadu Buhari-led federal government as Nigerian economy continued to languish in recession in the third quarter as its shrank 2.24 per cent compared to the same three months in 2015.
This was a further deterioration on the 2.06 per cent contraction in the second quarter, which marked the official start to the country's first recession in more than two decades.
GDP shrank 0.36 per cent in the first three months of the year.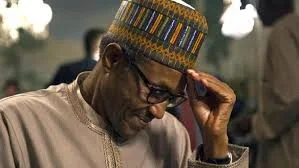 "Oil output in the third quarter was 1.63m barrels a day compared to 2.17m in the same period last year, stripping out the oil industry, GDP grew 0.03 per cent between July and September", Dr. Yemi Kale, the head of Nigerian National Bureau of Statistics stated in a series of tweets on Monday morning.
He added that year-to-date, GDP has contracted 1.58 per cent, "meaning Nigeria needs growth in Q4 of 4.32 per cent to avoid full year negative growth".
The slump in oil prices since mid-2014 has hit Nigeria hard while production was also disrupted by a fresh insurgency in the Niger Delta.