Economic Community of West African States (ECOWAS) leaders have been urged to ban the wearing of full-face veils by Muslim women as part of an effort to limit the growing number of Boko Haram female suicide bombings.
ECOWAS President Kadre Desire Ouedraogo told Vanguard at the close of a two-day summit in Abuja that countries should enforce the ban "in line with their national realities."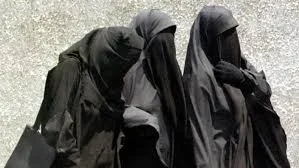 The move would forbid dress that prevents security personnel from being able to identify women.
Boko Haram jihadists have since July been using young women and girls as suicide bombers by hiding explosives in their loose-fitting clothes.
Congo Republic, Senegal and Cameroon have all banned the wearing of full-face veils in public.