Nigeria was not listed among the ten most corrupt countries in the rating just released by Transparency International.
The country had consecutively been in the top ten for over a decade.
Nigeria now occupies the 28th position in the latest ranking.
The Corruption Perceptions Index ranked 176 countries on a scale of 0 (perceived to be highly corrupt) to 100 (perceived to be very clean).
In the 2016 Corruption Perceptions Index released on Wednesday July 26 by the Berlin-based organisation, Somalia was ranked the most corrupt country in the world for the 10th straight year.
The 2016 CPI, showed that 122 of the 176 countries ranked finished with a score below 50, which Transparency International identifies as having a "serious corruption problem."
Below is a list of 46 most corruption countries in the world.
Somalia: 10
175. South Sudan: 11
174. North Korea: 12
173. Syria: 13
170. Libya: 14
170. Sudan: 14
170. Yemen: 14
169. Afghanistan: 15
168. Guinea-Bissau: 16
166. Iraq: 17
166. Venezuela: 17
164. Angola: 18
164. Eritrea: 18
159. Burundi: 20
159. Central African Republic: 20
159. Chad: 20
159. Haiti: 20
159. Republic of Congo: 20
156. Cambodia: 21
156. Democratic Republic of Congo: 21
156. Uzbekistan: 21
154. Turkmenistan: 22
154. Zimbabwe: 22
153. Comoros: 24
151. Tajikistan: 25
151. Uganda: 25
145. Bangladesh: 26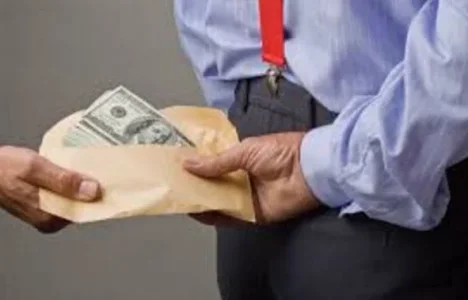 145. Cameroon: 26
145. Gambia: 26
145. Kenya: 26
145. Madagascar: 26
145. Nicaragua: 26
142. Guinea: 27
142. Mauritania: 27
142. Mozambique: 27
136. Myanmar: 28
136. Nigeria: 28
136. Papua New Guinea: 28
136. Guatemala: 28
136. Kyrgyzstan: 28
136. Lebanon: 28
131. Iran: 29
131. Kazakhstan: 29
131. Nepal: 29
131. Russia: 29
131. Ukraine: 29
Credit:
http://dailypost.ng