Players and officials of the Nigeria Olympic Eagles are yet to receive their remaining allowances after winning bronze medal at the Rio 2016 Olympic Games.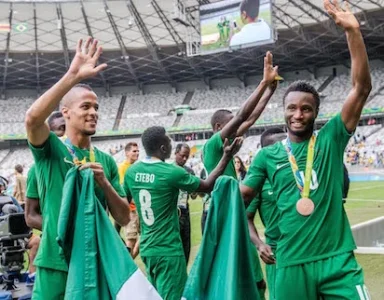 Nigeria U-23 side last Saturday, August 20 beat Honduras in the third-place match to win football bronze at Rio 2016.
The team coach Samson Siasia who arrived back in the country with some of his players on Monday, August 22 revealed that they have not been paid their full allowances for Rio 2016.
The Dream Team VI were paid some allowances during the Games after the players threatened to stay away from training.
"They said no match bonuses when the Games began, but they didn't tell us this before the tournament," Samson said as quoted by FC Naija.
"Not one penny. It was when the players cried that they came with 11 days daily allowance and that was all they gave us. They then said they would pay us bonuses only when we got to the medal stages but up till now, we don't even know how much for the Bronze we won," Siasia continued.
The Olympic team won Nigeria's only medal at Rio 2016. The bronze won is the third Olympic football medal for Nigeria.