The Inspector General of Police, Solomon Arase, earlier today revealed that the Nigeria Police Force has spent over N600 million in the last few years to purchase dogs.
Arase made the disclosure at the inauguration of the Police Dog Breeding Centre and Ultra Modern Mounted Troop in Abuja on Thursday.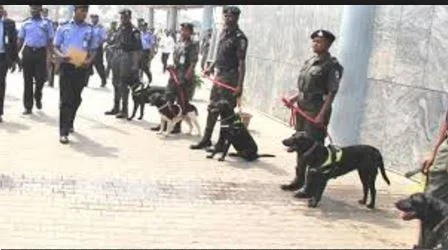 According to TheCable, Arase said spending such a huge amount of money on the importation of dogs from foreign countries that rarely adapt to the country's policing objective, is not sustainable in the face of the economic reality of Nigeria.
He said the establishment of the Police Dog Breeding Centre will help save the federal government the foreign exchange used to purchase foreign dogs.
- The
Cable