A member of the Peoples Democratic Party Board of Trustees, Chief Ebenezer Babatope, on Monday said that any attempt by President Mohammadu Buhari's administration to probe Goodluck Jonathan would amount to waste of time.
Babatope, told PUNCH that the ex-President has not done anything wrong to warrant being probed.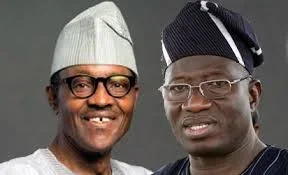 He said, "Any probe of ex-President Jonathan will be an exercise in futility because he has done nothing wrong to warrant any probe.
"When Papa Obafemi Awolowo was alive, he described probe as an exercise in futility."
Babatope said 'the words of the sage remain relevant to our present day realities'.
Babatope's comment came on the heels of a call by the Chairman, Christian Association of Nigeria, Lagos State chapter, Apostle Alexander Bamgbola, who called for the prosecution of Jonathan.