A new report on global burden of disease released, yesterday, by the World Health Organisation, WHO, has ranked Nigeria 4th among six countries with the highest burden of Tuberculosis, TB.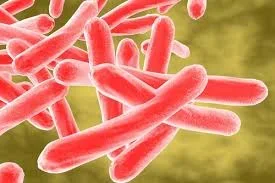 The report revealed that Nigeria and five other countries including India, Indonesia, China, Pakistan and South Africa accounted for 60 percent of the total TB cases in 2015 worldwide.
The report, which showed that an estimated 10.4 million new TB cases were diagnosed in 2015 globally further revealed that estimated 1.8 million people died from TB in 2015.
According to the report, "Although global TB deaths fell by 22 percent between 2000 and 2015, the disease was one of the top 10 causes of death worldwide in 2015, responsible for more deaths than HIV and malaria.
WHO in the report regretted that the gaps in testing for TB and reporting new cases remain major challenges. "Of the estimated 10.4 million new cases, only 6.1 million were detected and officially notified in 2015, leaving a gap of 4.3 million.