A European Union (EU) has advised the federal government to devalue the naira as part of measures to tackle the economic recession.
An official, Fillippo Amato, Counsellor, Head of Trade and Economics Section of EU, made this known in an interview with journalists yesterday.
The naira, currently trading at 311 and 475 to the dollar at Official and Black Market rates which account for about 100% increment in value since the Central Bank of Nigeria removed peg on the nation's currency.
The EU official said recession could not be addressed with traditional development tools, according to the News Agency of Nigeria (NAN).
He added the recession was a recent development which was due to a number of factors, including the fall in oil prices and resurgence of militancy in the Niger Delta.
"To come out of recession, the country has to take brave decisions, regardless of how unpopular they may be such as fully and effectively devaluing the naira.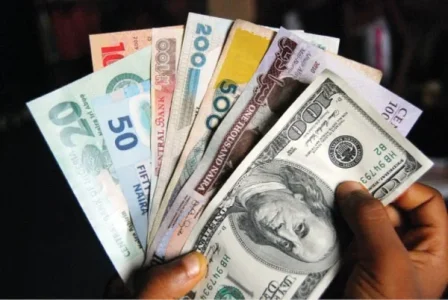 "Devaluing the naira is a measure, which will finally reassure investors and attract new capitals to the country.
"At the same time, it will further reduce imports, thereby removing artificial forex restrictions, and removing any potential waste of scarce resources such as the fuel subsidy.
"Improving security (in the North-east and Niger-Delta) and ease of doing business are also key factors on which the government must urgently work to re-launch the economy,'' he said.