Labour leaders in the country are meeting today to decide on a possible protest against the increase in the price of petrol.
President Muhamamdu Buhari had on Wedsneday raised the price of PMS from N86.50 to a maximum of N145 per litre.
The new policy allows marketers to import petrol and sell at their price but not exceeding N145 per litre.
The Nigerian Labour Congress (NLC) is meeting in Abuja while the oil workers are meeting in Port Harcourt.
The oil workers are made up of the Nigerian Union of Petroleum and Natural Gas Workers (NUPENG) and Petroleum and the Natural Gas Senior Staff Association of Nigeria (PENGASSAN).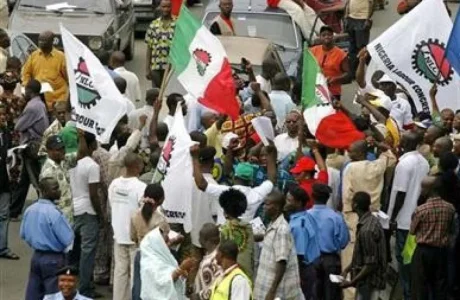 Alhaji Tokunbo Korodo, the South-West Chairman of the union, said in Lagos yesterday no official of the two unions would make any official statement until the two bodies deliberated on the matter
The labour unions in a swift reaction after the announcement described the hike as as insensitive, saying it would call out its members as well as labour affiliates for a protest.