A Lagos High Court in Ikeja has sentenced Walter Wagbatsoma and Adaoha Ugo-Nnadi to 10 years in prison for fuel subsidy fraud.
The judge said the sentence would start to count from January 13, 2016.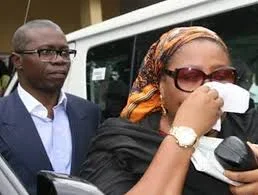 The court also ordered restitution for Ontario Oil and Gas, and asked the company to refund N754 million being the amount it defrauded the Nigerian government.
The convicts were found guilty on eight counts of fuel subsidy fraud early January; but Mrs. Ugo-Nnadi, the managing director of Ontario Oil and Gas, fainted in the dock just before her sentencing forcing the judge to adjourn.
While Mr. Wagbatsoma is under house arrest for alleged money laundering.
- More to come